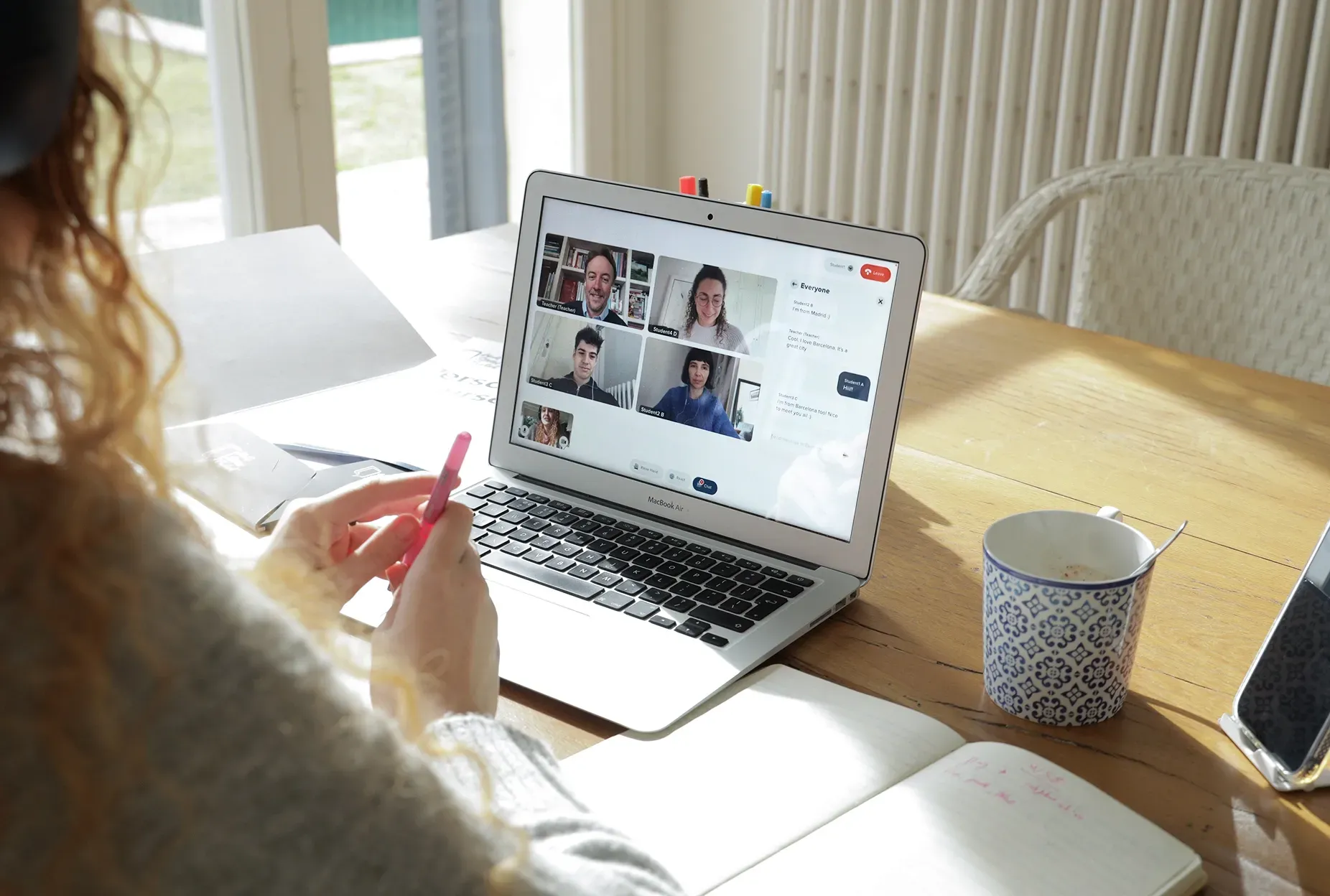 Global Online Classroom
Learn English online with the Wall Street English Global Online Classroom and make the most of our premium online learning experience.
It's as good if not better than learning in-person! Connect with students from more than 30 different countries around the world. Speak more in class and get useful feedback from our online native English teachers. Join from your mobile or laptop at the time that suits you best.
Get ready to start your online class
Learn English online in the Global Online Classroom from Wall Street English.
Join other English students from all over the world
Small classes with no more than 3 other students
Social clubs and conversation classes for more speaking practice
Breakout rooms to practice and role play your English 
Focused on people
In the Global Online Classroom you are supported by our highly-qualified English teachers that are experts in online learning. We've been teaching English since 1972 and now we've brought all that experience to our online experience. With Wall Street English you're guaranteed to get results.
Join classes with other students from around the world and practice communicating with international learners with many different accents. We only speak English in our classes, so you'll start learning straight away.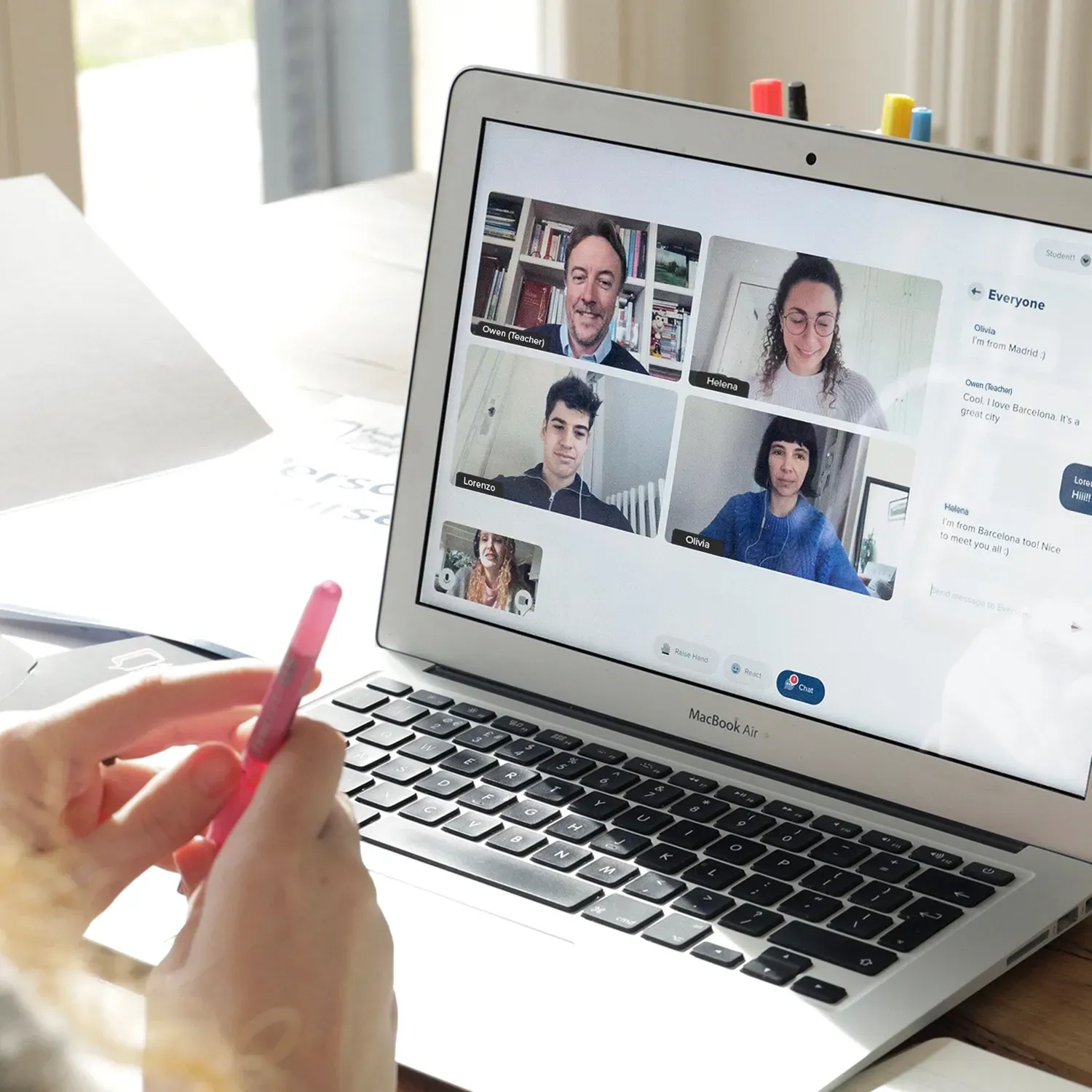 Improved by design
We've significantly improved your online experience with our focus on design in the Global Online Classroom.  
Enjoy online classes with:
a modern interface that focuses on your interactions with other students and the teachers;
more speaking time in our online class so you can really improve your English;
updated learning material that is focused on real-life topics that you'll be able to use in your day-to-day life straight away.
Practice reading and writing with the in-built chat where you can connect with your teacher and other students.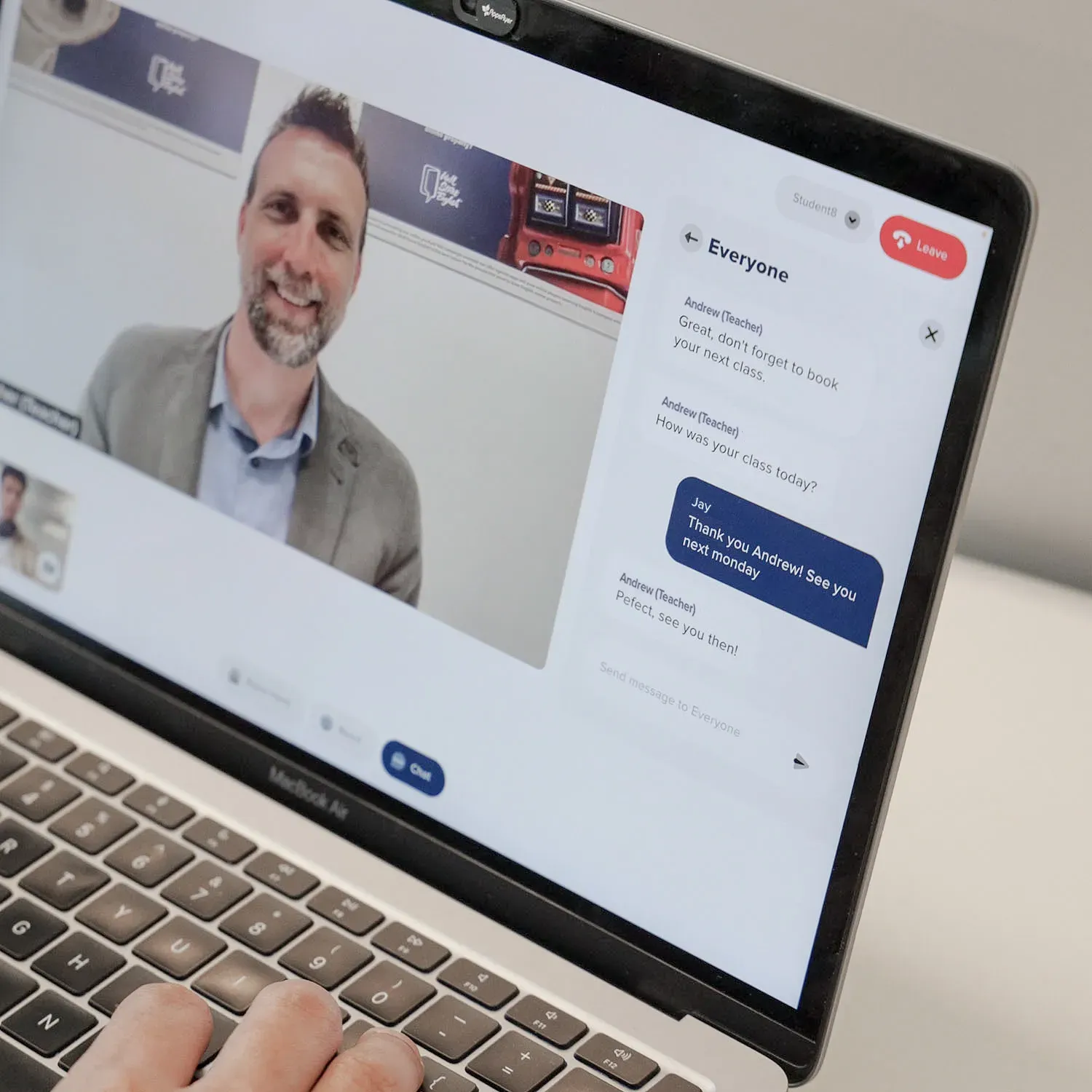 Powered by technology
Top-quality technology you can rely on
If you've had problems learning online before and have struggled with systems that never seemed to work, the Global Online Classroom has been developed specifically for you. It's powered by world-leading technology, as we've teamed up with Zoom to integrate their proven tech into our custom-built online classroom. This makes sure that your connection will be reliable and you'll be able to get the most out of your online class.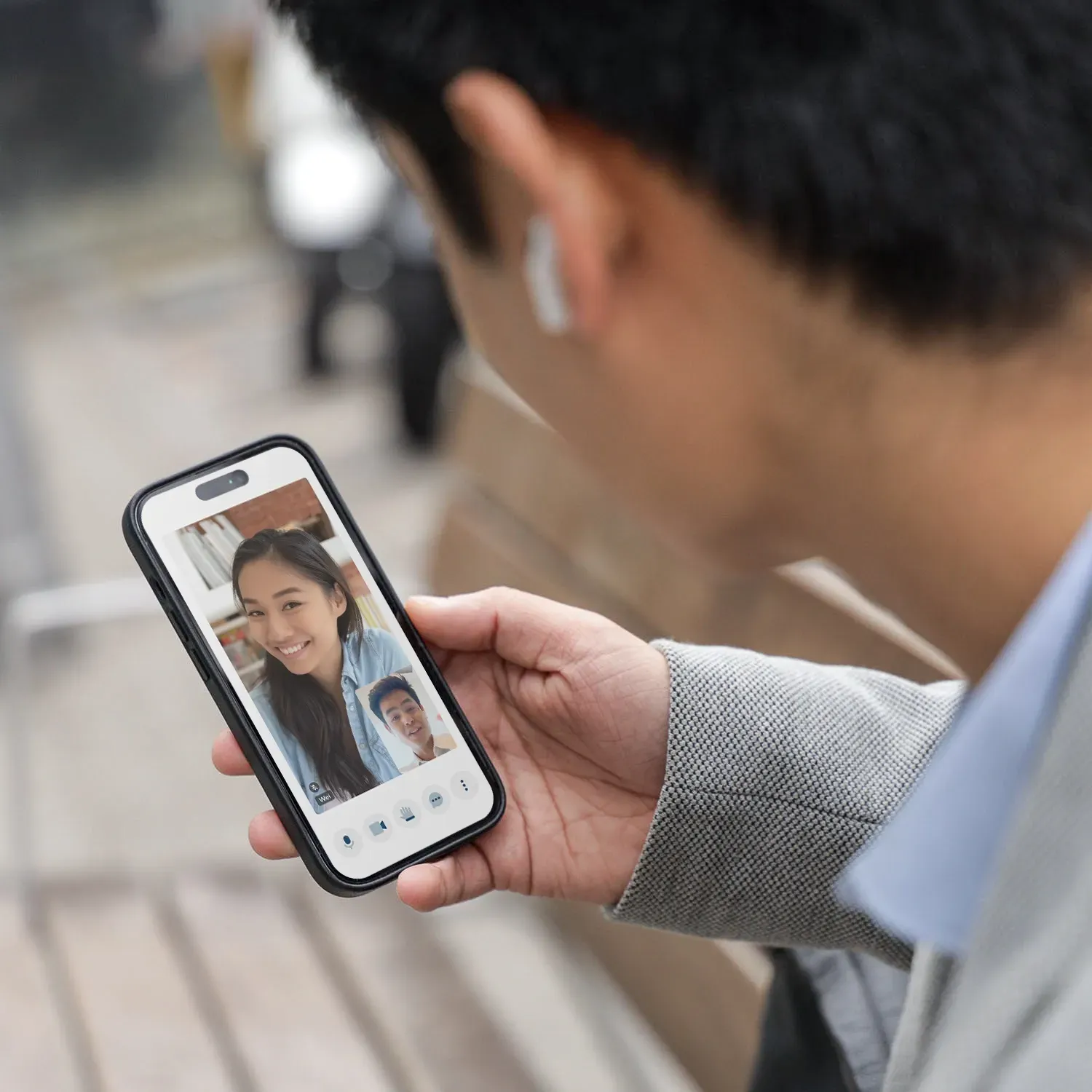 Communicate with the world with our proven method
English is the language of the world and with our online class you'll be speaking straight away with other learners from different countries and cultures. What a great way to put your studying into practice and achieve your goals with a proven method and structured online learning experience.
Hear from one of our online teachers
"I like that I meet people from different places everyday" Yandisa, Wall Street English online teacher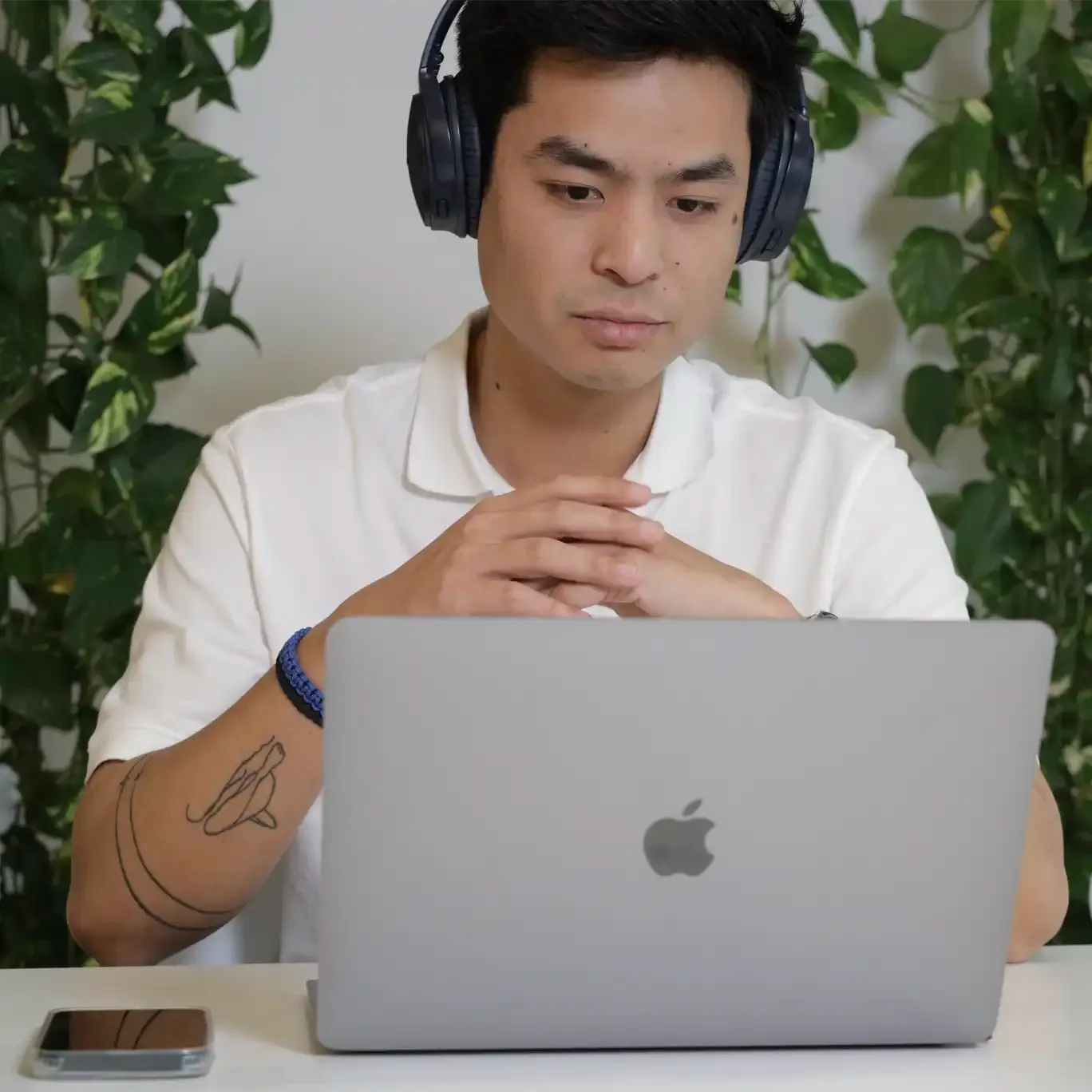 Although I study online, I still receive enthusiastic and timely support. Practical, interesting lesson videos make me not bored while studying. Talking with native speakers helps me correct many English mistakes naturally and effectively.
Wall Street English Student
Vietnam
Why learn online with Wall Street English?
In all our study plans you get access to the Global Online Classroom where you'll get content tailored to your level, schedule and ambitions. The ability to learn anytime, anywhere. Highly-qualified teachers. Personal coaches. Guaranteed results. When you choose us, you'll go further.
Online access anytime, anywhere
8 out of 10 of our students consider Wall Street English better than any learning App they've tried*
We've helped over 3 million students achieve their goals with English